Swimming is the only motor activity allowed in the first months of life, with long-term benefits. Once you gain the ability to swim, you never lose it, regardless of the subsequent consistency of its practice.Through a
personalized approach
, our instructors will create the premises for the early development of certain important skills in the first 3 years of life. Among these: developing communication skills 11 months in advance and guidance and coordination skills 20 months in advance. In addition,
it increases the ability to assimilate new knowledge, self-confidence, and they will develop an increased immunity
.
Children love water
This can help the baby's physical and cognitive development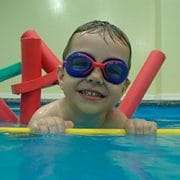 Swimming
It's the only motor activity allowed in the first months of life, with long-term benefits.
Reflex stimulation
Courses started before the age of 6 months stimulate the glottic reflex and the impulse of kicking the water with their feet
Harmonious development
Kids exercise more muscle groups in water than they do on land, they learn to increase their resistance to effort and dose it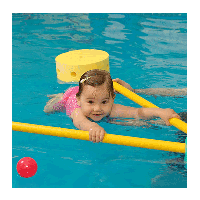 Safety in an aquatic environment
Besides the fun aspect, aquatic education is an essential additional safety measure
Coordination of aquatic movement
Early mastery of aquatic movement offers children an advantage in learning swimming strokes later on
Muscle tone, balance, and coordination
Movement in water helps children learn how to walk faster and has beneficial effects on all development plans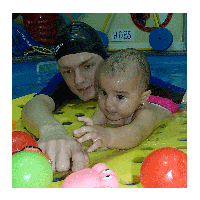 Appetite and sleep
Exercises and playtime combined with the warm water stimulated their appetite and helps them sleep better
Growing self-esteem
Once independent in an aquatic environment, the child's confidence grows and they are ready to try new things
Subscribe to the Newsletter to receive the FREE ABC guide for parents
Medical recommendations and practical advice from psychologists and swimming coaches.
"Este un spațiu extraordinar de frumos, de prietenos, de primitor pentru copii, în primul rand, dar și pentru părinți. Multumesc tare mult Acvatic Bebe Club!"
"Recunostință vouă tuturor pentru ce și cum faceți, pentru munca voastră și dăruirea care ne fac să ne simțim bine și în siguranță la Acvatic Bebe Club!"
"No comment! De ce? Pt. că am atâtea cuvinte de laudă cât nu pot încapea în 1000000000000 de review-uri."
"Foarte atractiv pentru copilași! Noi am început de la 6 luni și beneficiile sunt remarcabile!:)"