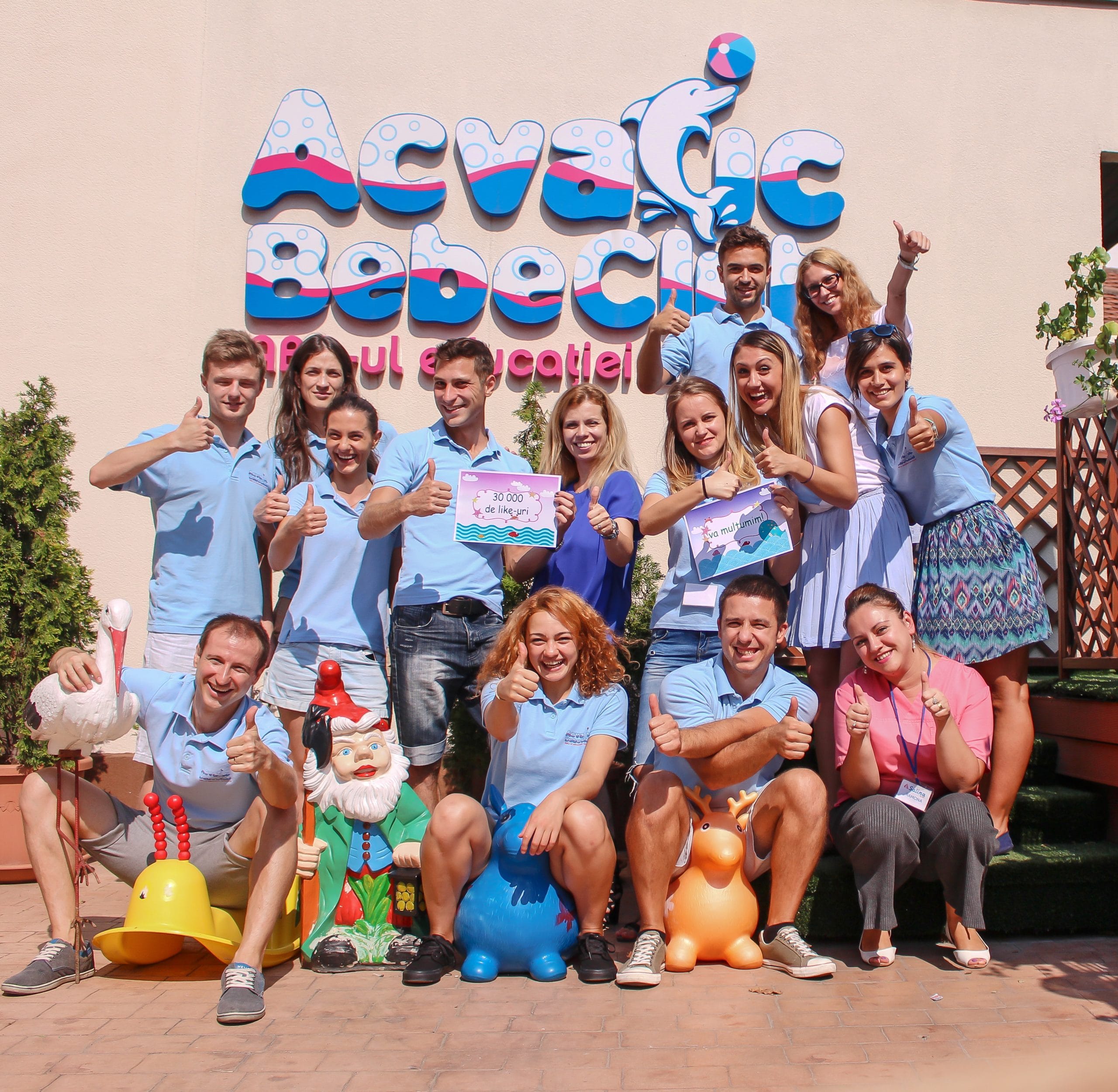 Acvatic Bebe Club in

Primăverii Neighborhood
With enthusiasm and impatience, we announce that this fall we will open the 2nd aquatic education club in the Acvatic Bebe Club network.
The new children's swimming club is located in the Aviatorilor-Primăverii area, on Pictor Barbu Iscovescu Street no.19, 5 minutes from the Aviatorilor metro station.
Acvatic Bebe Club 2, or ABC 2, as we like to nickname it, is a soul project that has been outlined in our minds for several years. Despite the uncertainty and difficulties that marked this period, this project strengthens the idea that any crisis brings opportunities and if you do not give up your dreams and projects, they can become a reality when you least expect it.
Like ABC 1, the new aquatic education club is designed as an intimate and comfortable space, with exceptional attention to detail and where caring for the safety and health of those who cross our threshold defines every decision and action, every day.
Together with a team of professionals (architects, engineers, designers), but also analyzing in detail the feedback of parents, children, and instructors from over 8 years of experience in aquatic education for babies and young children, we created a space in which the little ones are stimulated to develop their desire to explore and in which we encourage their passion for the aquatic environment. 
The children enrolled in our first club helped us a lot in shaping the new concept of space. They answered our questions about what they want this new swimming club to look like and what they want to find here. We thank everyone in this way and assure them that we have taken into account their answers and vision. What came out, we'll find out together this fall.
We don't want to reveal more yet. However, we will keep you updated with the news and, as soon as the gates open, you are welcome at the new Acvatic Bebe Club in the Dorobanti-Primăverii area.
With love for our aquatic babies,
The Acvatic Bebe Club team
Studies show that participating in swimming lessons can reduce the risk of drowning of children aged 1 to 4 by 88%.
ABC Method
Objectives
ABC Guarantee
Our instructors, through their professional training and empathy towards children, stimulate their curiosity and creativity, through a personalized plan, permanently adapted to the evolutionary rhythm of each child.
Each session plan consists of a clear three-part structure, with simple activities, created by a team of psychologists.
Through play, the child learns movement, imitating what is around him, and also through play we create a relaxing, safe, and confidence-inspiring atmosphere that is needed in starting the learning process.
Our instructors permanently communicate with the parents about the objectives and personal expectations, methods of teaching, and also about their child's personality.
Swim lessons for babies and children over here at ABC follow these objectives:
Satisfying the need for movement in babies and toddlers, which develops their psycho-motor skills

Harmonious physical and mental growth and development

Improving the functional capabilities of the cardiovascular, respiratory, and locomotor systems

Improving the overall capacity for effort

Training of motor skills and abilities

Development in social interaction, these sessions are the first educational experience outside the family environment for many babies and toddlers
We are confident in our method and our ABC team, therefore we guarantee success with our swimming lessons.
Each baby that starts our aquatic education program before 6 months of age, with a weekly attendance, will gain the following abilities:
Successive dives by 12 months

Moving independently with floaties by 18 months

Moving independently over a width of the pool by 30 months

Acquires the technique of the first swimming stroke by 4 years old
If not, ABC offers gratuity until all of the above are achieved.
Subscribe to the Newsletter to receive news about the discounts dedicated to opening the new club
Discover the first book about aquatic education in Romania!
Our instructors, though their professional training and empathy towards children, stimulate...